Natalie K. Houghtby-Haddon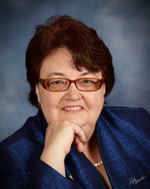 Natalie K. Houghtby-Haddon
Professorial Lecturer
Professorial Lecturer
---
Contact:
Office Phone:
(202) 994-5304
2033 K St. NW
Washington DC
Dr. Natalie K. Houghtby-Haddon is the Associate Director of The George Washington University Center for Excellence in Public Leadership, and an Associate Professor in the GW College of Professional Studies.  She teaches leadership theory, ethics, change management, and personal development for a number of the Center's leadership development programs. As part of her administrative duties she serves as Program Manager for the Center's Defense Information Services Agency Executive, Mid–Level, and Emerging Leaders Development Programs. Her other work for the Center includes new business development and proposal development, Center operations, curriculum development, teaching, faculty advising, and management of client relationships and contracts.  She is also the Faculty Program Director for the Center's new Master of Professional Studies in Public Leadership with a Specialization in Multi-Sector Management.
Prior to her appointment with GWU-CEPL, Dr. Houghtby-Haddon was President of Immaculate Heart College Center in Los Angeles. She also served both as the Interim Executive Director and faculty member for the Institute for Community Leadership in Los Angeles, CA, a collaborative effort of the LA County Department of Health Services, the UCLA School of Public Health, the University of La Verne, and the Immaculate Heart College Center.
She received the Ph.D. in the Human Sciences from The George Washington University, and holds the Doctor of Ministry and Master of Divinity Degrees from the Claremont School of Theology, as well as a Bachelor of Arts in Political Science from Boston University. She is also an ordained elder in The United Methodist Church, and served a number of local churches in the Los Angeles area prior to her appointment at Immaculate Heart. She is the author of Changed Imagination, Changed Obedience: Social Imagination and the Bent-Over Woman in the Gospel of Luke, published by Wipf and Stock Publishers
---
Biblical Studies, New Testament, Religion and Public Policy.