Fall 2018 Religion Department Newsletter

Message from the Chair
Department Spotlights
Department Kudos
Class Notes
Donor Recognition

Message from the Chair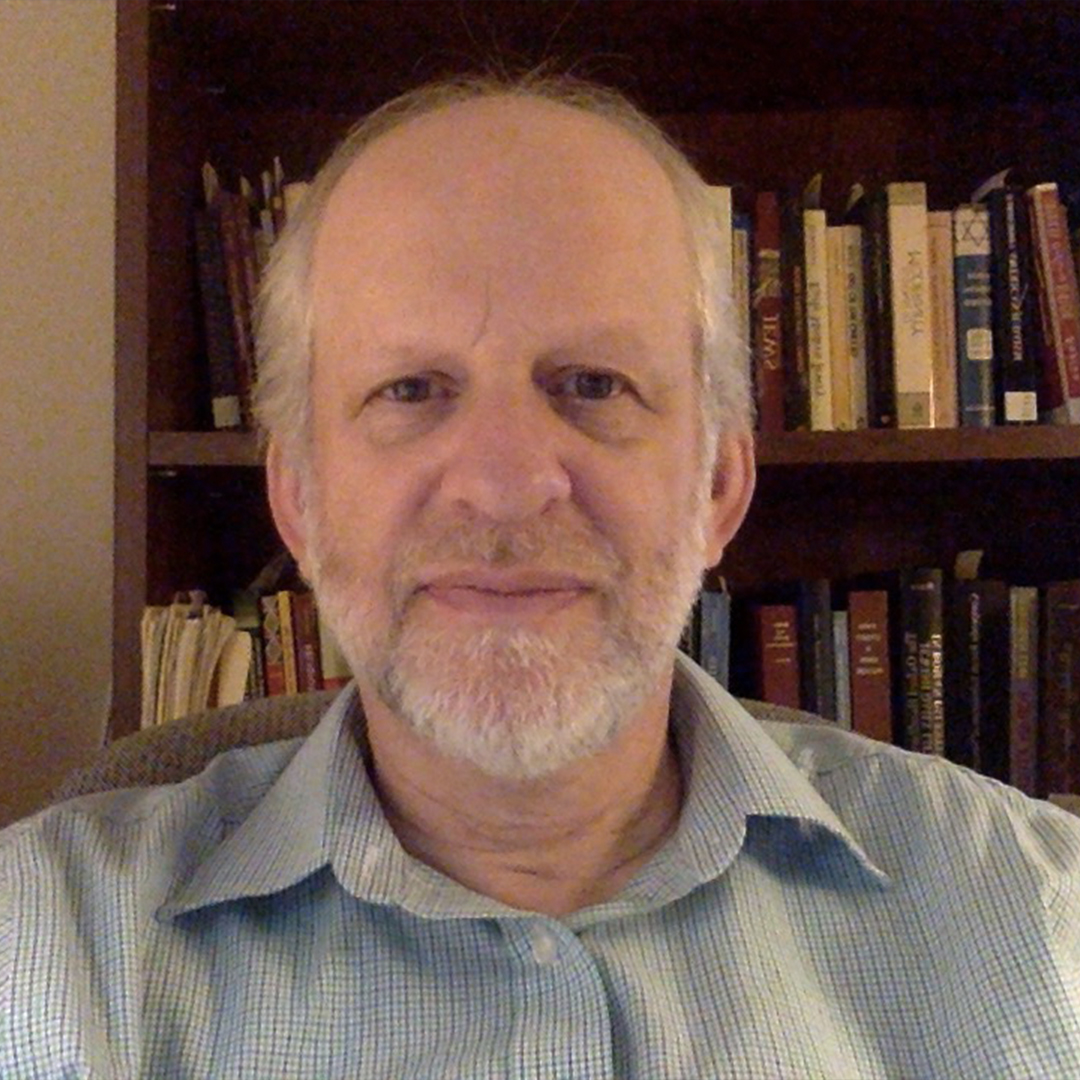 We had another good year in the Religion Department. Alf Hiltebeitel retired in the spring of 2017, and we celebrated his lengthy and distinguished career at GW with a one-day conference in the fall. Alf's departure left a gaping hole in our curriculum, but it's been partially filled by Balaji Hebbar who has taught for us on a wide range of topics for many years and has always received stellar reviews from students. He will be teaching a number of courses on Hinduism and Buddhism.
Our annual Berz and Ziffren lectures were great successes. Both dealt with the subject of Islam. The first was about Muslim life in America in the wake of Donald Trump's election, and the second was about women's fashions in the Islamic world.
Our faculty continued to be active on the research front, with two of us publishing books in the past year. Paul Duff published a book on early Christianity, and I myself got a book out on how religious Zionism has dealt with the moral dilemmas of war.
The programs housed in the Religion Department, besides the BA in religion, continued to thrive. The BA in peace studies saw enrollments expand again, while our MA in Islamic studies also had another wonderful year. 
Write-ups on everything mentioned here are contained in these pages. You'll also find a piece by Jon Wood on the 500-year anniversary of the Protestant Reformation that was celebrated this past year. In addition, you'll find a piece by Connor Elliott, a graduating religion major and our Yeide Prize winner. We've also assembled updates about our alums and faculty. 
Finally, your contributions are always appreciated. They go to supporting everything we do in the Religion Department.
Sincerely,
Robert Eisen
Department Chair
---
Department Spotlights
500 Years of Reformation
Students from the Islamic Studies program. From left, Kelly El-Yacoubi, Ali Mohamed, Halim Khoiri and Yi Lei.
The 2017 fall semester corresponded with a major anniversary in the history of religion—500 years since the beginning of the Protestant Reformation. We thought it appropriate to acknowledge that anniversary in this year's newsletter. Professor Jon Wood, a specialist in Christianity in our department, shares the following remarks about this momentous event:
Martin Luther's 95 alarming propositions sparked the Protestant Reformation, a movement that had an enormous impact on the history of the Western culture. Numerous editorials and other media events last fall assessed Luther's legacy, but the Reformation itself was always much more than the single-handed affair of Dr. Luther.
Western Christianity had never lacked for dissenters and reformers, but now a vast establishment came to be known as Protestantism, which itself involved at least two camps—Lutheran and Reformed. The Church of England—despite being influenced by the Reformed camp—constituted yet another profile. Still other reformers of many different sorts came to be called "Anabaptists." Roman Catholicism itself also underwent a fairly dramatic transformation with new dogmatic definitions and with new religious orders such as the Jesuits (a.k.a., Society of Jesus).
Complexity is all the more evident when you bear in mind that all upheavals of Reformation also involved the aesthetic, literary and even technological experiments of the broader Renaissance. Some observers today look back on the events of 500 years ago as an occasion to bemoan the hotheadedness, partisanship and human misery that the Reformation unleashed. Those are claims one must not dismiss too lightly. Even so, one can easily imagine an alternative history in which the absence of the Reformation might have culminated in its own perhaps no happier set of outcomes. One thing I take from Reformation history is that universities must not gag diversity, but that, for all their personal faults, students and professors must meet the crisis of their times with disciplined thought, creative speech, compassion and courageous action.

The MA Program in Islamic Studies: An Update
We completed another highly successful year in our MA program in Islamic studies. The graduating class of 2018 was as diverse as classes in years past, with students hailing from a number of countries, including China, Indonesia, Turkey and the United States. The theses produced by these students were quite impressive. They wrote on a variety of subjects, including Chinese Islam and the origins of Islamophobia in Europe, and two of the theses have attracted the interest of academic publishers.
The MA program also sponsored a number of events. These included two lectures by Professor Pedram Khosronejad of Oklahoma State University on "Shi'ite Rituals." Another talk was given by Yi Lei, who is among this year's graduates from our program. Yi spoke on "Islam and Sufism in an Eastern Province of China" and presented the results of her field research in China. All three events were very well attended and elicited interesting discussion among participants.
We eagerly look forward to starting another year. At least five new students will be entering the program in the fall, and they again come from several countries, including Canada, Pakistan, Azerbaijan and the United States. The MA program in Islamic studies has been a great success, and we are seeking to expand it even further.
2018 graduates from the Islamic Studies program. From left, Seyda Karaoghlu, Halim Khoiri, Kelly El-Yacoubi and Yi Lei
The Program in Peace Studies: An Update
The Peace Studies Program has continued to thrive. Under the talented teaching of our two adjunct professors, Eli McCarthy and Tony Jenkins, our Introduction to Peace Studies courses once again generated triple-digit waitlists. The Capstone Seminar showcased projects ranging from an analysis of the Syrian refugee crisis to the environmental degradation of orangutan habitats in Indonesia. We also proudly graduated our first peace studies honors major, Katherine Ornelas, this May. Our peace studies alumni report that they are doing well in graduate school, law school and in the work force. Hannah Barry, our social media intern, keeps our Twitter and Facebook accounts updated, so please join us online!
---
Department Announcements
Faculty Kudos
Eyal Aviv had a book accepted for publication that deals with the revival of Buddhist scholasticism during the Republican Period in China (1912-1949). He also gave a talk at a conference about the contribution of Buddhist thought to social and political philosophy. He also participated in a two-week intensive seminar about the problem of self-knowledge sponsored by the National Endowment for the Humanities.

Some of Mohammad Faghfoory's books that were written during the last two decades have been translated into Persian and are in press in Iran. They will appear in four volumes. He also revised his monograph Ethics of War and Peace in Shi'ite Islam (Cambridge University Press, 2014) for publication in the United States by Kazi Press. Mohammad also gave a lecture on "The Current State of Affairs in the Shi'ite World" for an event sponsored by the Next Wave Muslim Initiative

Xiaofei Kang taught a new introductory course on Chinese religion in fall 2017. She also organized a workshop on "The Body and Chinese Religion" at GW. Xiaofei was invited to present papers and give talks on gender and Chinese religion at UC Santa Barbara and Yan'an University in China. She was also invited to speak at the International Conference on Chinese Women in World History at the Academia Sinica in Taiwan and at the Annual Conference of Asian Studies.

Robert Eisen published a book titled Religious Zionism, Jewish Law, and the Morality of War with Oxford University Press. He is also working on a new book titled Jews—A Success Story: How a Minority Survived Centuries of Persecution and Thrived in the Modern West.

This year Paul Duff published a book entitled, Jesus Followers in the Roman Empire. See the book-notice in this newsletter. He also co-led GW's periodic reaccreditation effort, which included the creation of a self-study and hosting a campus visit by a team of academics from other prominent universities. GW has now been reaccredited until 2026 with a very positive review from its evaluators.

Derek Malone-France continued to focus on developing both scholarly and broader public connections between the humanities, especially religion and philosophy, and the scientific field of astrobiology—the study of the origins and evolution of life on Earth, combined with the search for and possible study of extraterrestrial life. He was invited once again to lecture on these issues at the University of the Azores. He also spoke at a symposium on Religion and Astrobiology at Georgia Tech and at the annual meeting of the Society for Social and Conceptual Issues in Astrobiology at the University of Nevada, Reno.

Three of Dr. Seyyed Hossein Nasr's books were translated into other languages in the past year: Mulla Sadra (Indonesian), (Jakarta: Sadra International Institute, 2017); Muhammad: Man of God (Spanish), (Chicago: Kazi Press, 2017); and two different translations of Islamic Philosophy from Its Origin to the Present (Urdu), (Lahore: Talabah Press, 2017). Dr. Nasr also published several prefaces and book reviews in both Persian and English. 

Irene Oh conducted a student workshop for graduate theology students at Georgetown University last fall. She published an article, "The Asian American Urban Vote" in Faith and Resistance in the Age of Trump, ed. Miguel de la Torre (Orbis) last fall and has been writing an article on religious ethics and peacekeeping, as well as an introductory book on religious ethics. Irene is starting a fun new project on Islamic gardens.

Kelly Pemberton traveled to Morocco in December 2017 to conduct interviews with members of the Moroccan government and local NGOs on the development of the solar industry in that country. She is currently working this research into a chapter for her book-in-progress, Islam and Gender Activism: A Global Perspective. She is also working with Derek Malone-France and Rob Eisen in the Religion Department, as well as others at the American Association for the Advancement of Science to develop a series of events on religion, environment and science in fall 2018 and spring 2019.

Jon Wood's book, Priesthood in Reformation Zurich, has been accepted with Vandenhoeck & Ruprecht Publishers. It should be out by the fall. Jon was also very active on the speaking circuit this past year. The 500th anniversary of the beginning of the Protestant Reformation prompted many invitations for Jon to give lectures about this event from institutions across the D.C. region. See Jon's write-up about the anniversary in this newsletter.
---
Current Students
Connor Elliott, BA '18, Receives Yeide Prize for Top Religion Graduate
Each year, our department awards the Yeide Prize to its best graduating student, and this year it was awarded to Connor Elliott, BA '18. He writes ]about his experience as a religion major at GW:
My concentration in the religion major was Islam, and I therefore took a number of excellent classes with Dr. Nasr and Dr. Faghfoory. My senior thesis grew out of my studies with these mentors and was titled "Omani Tolerance: A Strange Case of Conservatism and Tolerance." It examined how the Ibadi branch of Islam, which has dominated the culture of Oman for centuries, has managed to develop a conservative theology while maintaining tolerance toward other branches of Islam as well as other religions in general. I argued that unique historical conditions shaped Oman's history and were responsible for the unusual views of tolerance that its people developed.

After graduation I hope to stay in Washington, D.C., and work for a think-tank that has a Middle East program. My education in GW's Religion Department has been highly rewarding. Everything I have learned during my four years will be vital for the research I hope to carry out after graduation and in my future endeavors as I build a career.
---
Department Achievements
Book Notice: Robert Eisen
This past year, Robert Eisen, chair of the Religion Department and a specialist in Judaism, published a book titled Religious Zionism, Jewish Law, and the Morality of War with Oxford University Press. The book deals with a timely topic. Ever since the state of Israel was established in 1948, it has been plagued by war, and that has presented religious Zionists with an immense challenge. Jewish law prior to 1948 includes little material on war because it developed during centuries when Jews had neither a state nor an army. The leading rabbis of the religious Zionist community therefore had to create an entire body of law on this subject where practically none had existed beforehand, and they responded to the challenge with remarkable energy and ingenuity. The corpus of laws on war they produced is both comprehensive and nuanced, and these laws now serve as a critical source of guidance for Orthodox Israelis serving in their country's military.
Rob's study is a pioneering work on this fascinating chapter in the history of Jewish law, a chapter that, up to now, has received relatively little attention from academic scholars. He examines how five of the most prominent rabbis in the religious Zionist community have dealt with key moral issues in war. He also examines how the positions of these rabbis compare with those of international law. These explorations provide critical insight into the worldview of religious Zionism which in recent years has become increasingly influential in Israeli politics.
Book Notice: Paul Duff
When Jesus of Nazareth began proclaiming the kingdom of God, he likely had no intention of starting a new religion, especially one that included former pagans. Yet, a new religion did eventually develop—one that not only included non-Jews but was soon dominated by them. How did that happen? Paul Duff explores this question in his new book, Jesus Followers in the Roman Empire (Eerdmans Publishers, 2018).
Paying special attention to social, cultural and religious contexts—as well as to early Christian ideas about idolatry, marriage, family, slavery and ethnicity—Paul's informed narrative shows how the rural Jewish movement led by Jesus developed into a largely non-Jewish phenomenon permeating urban centers of the Roman Empire. The book has been praised by reviewers as a sophisticated piece of scholarship that also manages to be clear and highly readable.
---
Class Notes
Amara Amadiegwu, BA '18, has started her master's in Development Studies at the Graduate Institute of International and Development Studies in Geneva, Switzerland. Her expected date of graduation is September 2020.
Kenny Ames, BA '99, spent several years in advocacy, the media and communications. He is now returning to where his career began. He resumed congressional service with a the U.S. House of Representatives working for the CAO.
Brooks Boron, BA '14, is currently practicing labor and employment law in Cleveland, Ohio. In addition to his legal practice, he is involved with multiple Democratic political campaigns around the state of Ohio.
Michelle Caluag, BA '14, works in marketing in San Francisco. She is actively involved in religious event planning, retreats and meetups. She still reads her religion textbooks from time to time.
Suanne Edmiston, BA '06, lives in Alexandria, Va., and works as legislative staff on Capitol Hill.
Amir Faghfoory, BA '02, works as a psychiatrist in Orange County, Calif., and has returned to school after 10 years to obtain a master's and PsyD in marriage and family therapy. He is glad to stay connected to the Religion Department at GW; his father is a professor there.
Emily Filler, BA '03, is currently on academic sabbatical from Earlham College, where she is chair and assistant professor of Jewish studies. This summer she taught at Limmud, Australia, where she gave a series of lectures in Judaism and philosophy.
Gregory Frink, BA '10, graduated from Columbus School of Law at CUA in 2018, and is currently employed at a plaintiff-side employment law firm in Washington, D.C. He is married, has a 1-year-old daughter, and lives in the Navy Yard neighborhood of D.C.
Matthew Goldberg, BA '96, is the director of community relations for the Jewish Federation of Louisville. He lives in Louisville, Ky., with his wife and two daughters.
Dost Khan, BA '99, is an assistant professor of anesthesiology at Northwestern University Feinberg School of Medicine. He splits his time between managing chronic spinal pain conditions, and the perioperative care of the surgical patient.
Ellen Lee, BA '59, received an MSS degree from the Graduate School of Social Service, Bryn Mawr College in 1963. She is retired from private practice of psychotherapy. Ellen is engaged in spiritual studies, choral singing, and travels to be with grandchildren in Maine and California.
Alisha Murdock, BA '13, started a new role as the director of campus operations in July 2018 for Cesar Chavez Capitol Hill Public Charter School.
Batul Razvi, BA '03, works as a staff anesthesiologist at Washington Hospital Center. She lives in Virginia and has three beautiful children.
Timothy Schum, MA '16, is embarking on his third year as a PhD student in Islamic Civilizational Studies at Emory University in Atlanta, Ga., where he is focusing his research on aesthetic philosophy in the premodern Islamic world.
Meghan Sweet, BA '09, is an instructor and administrator at Dharma Realm Buddhist University, a liberal arts college in Northern California where students read and discuss Eastern and Western Great Books.
Rachel Talbert, MA '98, is in a doctoral program at GSEHD at GW and is currently conducting dissertation research.
William ("Basil") Tsimpris, BA '98, resides in Richmond, Va., with his wife, Jen, and their children, John Landon and Anne Kathryn. He is a staff attorney for the Supreme Court of Virginia.
Laura Weil, BA '78, has been a school social worker in Arlington for almost 20 years. She finds her degree in religion with a specialty in Judaic studies helpful in both life and work. She is proud to be an alumni of this small but mighty department.
Jacob Wolf, BA '11, is a veterinarian completing a residency in emergency and critical care at the University of Pennsylvania.
Carolyn Zuttel, BA '78, was rehired in San Juan, P.R. She organized Dr. Josafina Magno to introduce Hospice in Puerto Rico. She remarried a Swiss, birthed two more sons, championed for ordination of women in Bern, CH and now is an endorsed hospital chaplain in Raleigh, N.C.
---
Donor Recognition
The Religion Department would like to gratefully acknowledge the following generous donors who made a gift to the department from July 1, 2017 – June 30, 2018.
+ Faculty/Staff | # Parent | ~ Student | * Friend
Toby Shawn Stuart Bordelon, BA '99
Dr. Paul Brooks Duff +
Henry J. Ferry, PhD, BA '60
Carma H. Khatib, BA '16
Leslie N. Laurie BA '18 ~
Ben L. O'Callaghan, III, BA '14
Victor Xavier Rodriguez, MA '79
Sarah A. Silverman, BA '17
Heather M. Young, BA '94
Support the Religion Department