Alf Hiltebeitel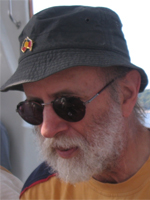 Alf Hiltebeitel
Professor Emeritus
Emeriti
---
Contact:
Office Phone:
(202) 994-1674
2106 G St NW, Department of Religion
Washington DC
Professor Hiltebeitel received his undergraduate degree from Haverford College with a major in Religion. He continued his education at the University of Chicago Divinity School, receiving his PhD in History of Religions. The focus of his research has since been the great epics of India (specifically the Sanskrit epics of Mahabharata and Ramayana), regional folk epics, and the cult of the goddess Draupadi. He has authored, edited, and translated many books and dozens of articles.
Hiltebeitel has been the faculty director for the South India Term Abroad (SITA) program and is the former director of Human Sciences Program at GW.
---
Religions of India & History of Religions